A Brighter Dental Experience
General, Cosmetic, and Restorative Dentistry Office Location
708 1st Ave. South, Altoona, IA 50009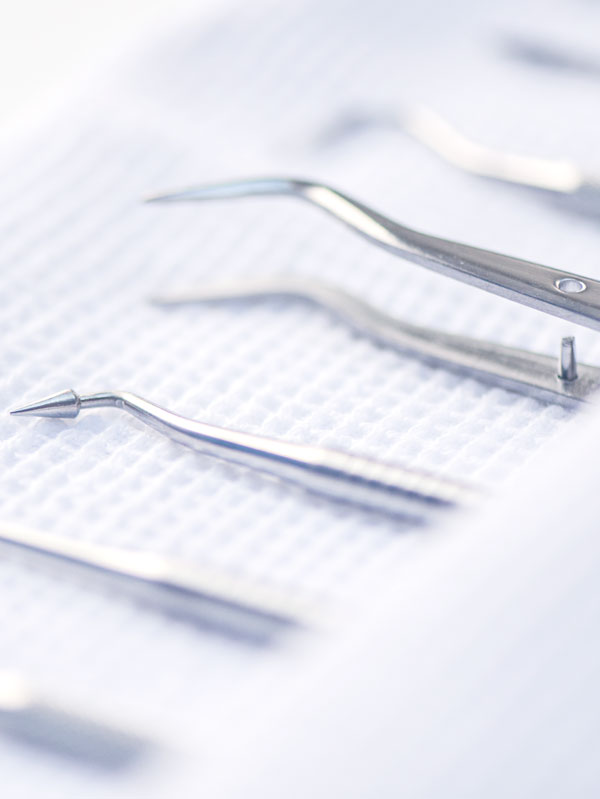 Providing Dental Care for Altoona and Greater Des Moines!
We are glad you are here! Hinke Family Dentistry is proud to be serving the dental needs of Altoona and Greater Des Moines. It is an honor Dr. Lucas Hinke and his team to provide you and your family with expert dental care and a variety of dental services. We can take care of your whole family, and help you achieve a healthy smile that can last a lifetime. We offer many solutions to help you get the care you need and deserve. Call us today to find out why the patients of Hinke Family Dentistry are smiling.
Latest Techniques
The Hinke Family Dentistry Team is continually learning to ensure we can provide the latest techniques to patients in any circumstance.
Innovative Technology
Keeping up with innovative technology allows Hinke Family Denistry to perform procedures in a timely manner and offer a wider variety of treatments.
Certified Experts
The professionals at Hinke Family Dentistry strive to make sure each patient is provided with expert care no matter the reason for their visit.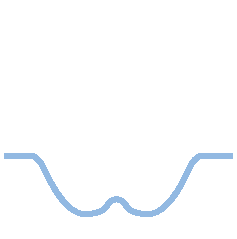 Don't rush when you brush!
When you're not rushing to finish brushing, it will keep you more mindful about brushing too aggressive or missing areas.
Visit your dentist once in 6 months
When you see the dentist every six months, they can thoroughly assess the condition of your teeth and gums. Comparing this information allows us to assess if there have been any changes in your dental health.
Don't Forget to Floss!
Flossing helps remove bacteria, plaque, and food from between your teeth, and it reduces the likelihood of tooth decay and gum disease.
Our patients don't need it!
Are you a patient of our practice without dental insurance? Join our membership club to take care of your preventative care with a monthly subscription, and save money today!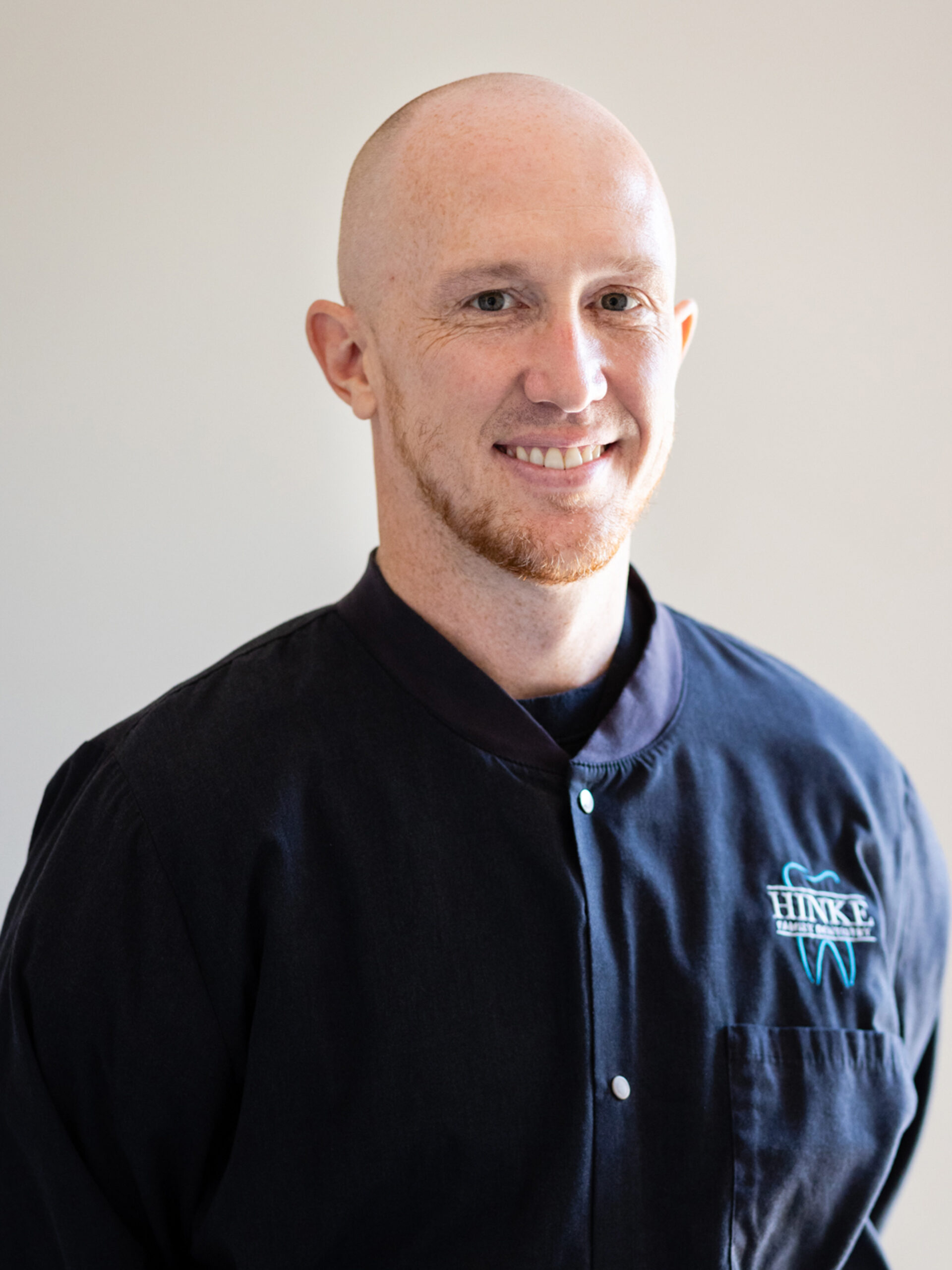 Our Dentist
Dr. Lucas Hinke is a general dentist who is from Cedar Falls, Iowa. He attended the University of Northern Iowa where he completed his undergraduate studies.  He continued his education at the University of Iowa where he graduated with his dental degree in 2009.  He began his professional career in St. Louis, Missouri working in Public Health.  After working in Missouri for 5 years, he decided to move back to Iowa and has been practicing dentistry in the Des Moines area since 2015.  Dr. Hinke is excited to have recently started his own practice, Hinke Family Dentistry.
He enjoys hobbies that include playing tennis, hiking, working out and spending time with his wife Megan, their sons Wyatt and Miles, and daughter Peyton.
Dr. Hinke and his staff look forward to serving Altoona and the surrounding communities with their dental needs.
Dental Care for The Whole Family
We are A Full Service Dentistry Practice
No matter the reason for your visit, Hinke Family Dentistry offers a wide variety of services to accommodate all patients.
Frequently Asked Questions
What can I expect during a check-up?
You can expect a hygienist to clean your teeth, review dental hygiene habits, and review home care. Then your dentist will give you a complete exam to make sure your dental health is in check.
What if I don't have Insurance?
Many of Hinke Family Dentistry patients don't have dental insurance, so we created our monthly membership club to help them budget for their preventative dental care. Click here to join!
How often should I floss?
Once daily, but more often doesn't hurt!
Why get my teeth cleaned every six months?
Professional cleanings every six months to remove built-up plaque and tartar in hard to reach spots that brushing and flossing can miss.
What causes tooth decay?
Demineralization and bacteria are the main reasons for decay. Your eating and drinking habits as well as lack of home care and health issues can also play a role in decay.
Do you offer teeth whitening?
Yes! Our in-office teeth whitening can bighten your teeth 7-10 shades in JUST one hour!
Brian Frank
June 7, 2022.
Love Angie!
Brandt Marshall
May 26, 2022.
Our family of 5 have been coming to Hinke for the last 15 years. Our former hygienist Becky has retired. We valued her kindness, skill, experience, and relationship she had with all of us. The transition to the other hygienists has been fantastic. We see much of the similar practices and care in them as we did with Becky.
Aundrea Maynes
April 29, 2022.
Great friendly staff ?
Stephen Metz
April 21, 2022.
The Best Dentist in Altoona !!!
Tamra Kiel
April 16, 2022.
I was beyond thrilled with my first visit at Hinke Family Dentistry. Upon entering the doors the staff greeted me with smiles and exceptional service. Everyone was friendly and accommodating. Dr. Hinke worked on my mouth with the most concerned care I have ever had at a dentist office. I would highly recommend this office for both children and adults.
Jennifer Hitchings
March 14, 2022.
I always have a good experience here. Everyone is very friendly and professional. I plan to keep coming here as long as I live in Altoona.
Samantha Owenson
March 7, 2022.
I have been seeing Angie for my cleanings my entire life (well a lot of it) and she is so great to work with! She does a great job and is professional but friendly, always. Dr. Hinke is a great guy and I've been very happy since he came into the office. The ladies at the front desk are always friendly and helpful. I moved to Johnston and still make the drive to this office. Great experiences every time!
Andrea Koppin
February 17, 2022.
We have been going to Dr. Hinke for years and highly recommend him, my husband has nerve pain and Dr. Hinke has gone above and beyond to try and help him find relief. Angie has been our go to Dental Hygienist even before this location became Hinke Family Dentistry.